Northern Virginia Business Lawyer
Northern Virginia Business Lawyers Serving Clients Nationwide
The Sack Law Firm, P.C. provides dedicated legal representation to clients in Northern Virginia, as well as others across the country. Our practice covers a wide array of business matters, including residential and commercial real estate, tax issues, estate planning, and comprehensive business advice. Founding attorney James M. Sack started the firm in order to give clients the focused representation and individual attention that they need in these types of matters, as opposed to the impersonal service that many clients get from a large firm.
Since forming in 1992, The Sack Law Firm has developed into a group of seasoned business attorneys and committed staff members who strive to make sure that clients are satisfied with all of the aspects of their representation. We provide personalized strategies for each client's unique situation and interests. Many of our business clients use our firm as their outside general counsel so that we can manage their legal affairs with a thorough knowledge of their business practices. Regardless of our title, our attorneys pride themselves on making sure that clients' needs are met and that consistently high-quality legal services are rendered.
Our office is located just outside Washington, D.C. in the Tysons Corner area of Fairfax County, Virginia. Many of our attorneys also represent clients in Maryland and the District of Columbia, while our transactional practice extends across the United States. If you need help with a real estate transaction, a tax issue, a trust, or any other business inquiry, contact The Sack Law Firm today to learn more about our legal services.
Serving clients in Northern Virginia and beyond, the business attorneys at The Sack Law Firm represent a wide array of commercial real estate developers and operators in matters related to asset acquisition and disposition. Our firm also has vast knowledge and experience dealing with zoning and land use issues, as well as leasing options and contracts. We assist our clients throughout the entire process, including drafting, negotiating, and executing all types of office leases, retail leases, ground leases, build-to-suit leases, sale/leaseback transactions, and subleases. Representing both landlords and tenants in different matters, our knowledgeable attorneys handle easements and agreements involving architects, engineers, managers, general contractors, and other service providers.
As outside general counsel or lead counsel to some of the best-known homebuilders and residential developers, including local and national public and private companies, we are well-versed in areas regarding licensing and regulations, land acquisition, customer and subcontractor issues, mergers and acquisitions, and joint ventures. Our experienced trial attorneys also provide zealous litigation services in matters that progress to the courtroom.
Financing is also a vital component in real estate dealings. At The Sack Law Firm, our Northern Virginia business attorneys help lenders and borrowers with a wide range of matters related to lending transactions. We have represented real estate developers and operators, publicly traded and privately held homebuilders, and high net worth individuals, as well as banks, financial institutions, and insurance companies. Whether you are a borrower or a lender, our attorneys can make sure that your interests are protected during the course of your real estate transaction and beyond.
All businesses must consider a host of tax issues at the federal and state levels. At The Sack Law Firm, we work closely with individuals, business owners, and business managers to identify their specific interests and devise a tax structure that works for them, and we can help them navigate a particular transaction. Our firm also represents taxpayers appearing before the Internal Revenue Service, as well as taxing authorities in Virginia, the District of Columbia, and Maryland.
Our tax attorneys have extensive experience with identifying and solving issues related to real estate transactions, work-outs and restructuring, business formation, individual income tax matters, corporate transactions, and estate and gift tax. We also work with tax-exempt organizations, including family foundations and publicly supported charities. These organizations are subject to stricter, more complex regulations. Thus, they need an attorney with specific knowledge and skills who can represent them during audits, as well as negotiating and drafting organizational documents and contracts.
Every individual needs to consider how they want their estate handled. These considerations become more complex when businesses or other complicated assets are involved. The Northern Virginia business lawyers at The Sack Law Firm offer comprehensive estate planning services that include managing tax matters, business succession, wealth management, and charitable planning. Our clients range from individuals and families with family business interests or charitable foundation responsibilities to entrepreneurs, executives, and principal shareholders of large companies. The trusts and estates attorneys at our firm assist in drafting and executing estate plans made up of wills, powers of attorney, various trusts, and asset protection instruments that align with our clients' goals and interests during their lifetimes, the lives of their businesses or organizations, and beyond.
We believe in providing comprehensive legal representation to all of our clients. As a result, much of our practice at The Sack Law Firm involves a full range of services dedicated to addressing legal and business concerns regarding taxation, employment law, contracts, and merger and acquisition issues. We also advise clients on business formation, business liability issues, tax concerns, business succession, financing, and property matters. Our business lawyers can assist you with setting up a limited liability company, a partnership, a corporation, or a joint venture, depending on your specific preferences.
Seek Personalized Representation From a Business Lawyer in Northern Virginia
The attorneys at The Sack Law Firm are available to assist clients throughout Northern Virginia and nationwide in complex business matters. Our firm is dedicated to making sure that each aspect of your legal representation receives the attention to detail and strategic focus that it deserves. We take pride in crafting long-term professional relationships that span a variety of legal needs. Contact The Sack Law Firm today through our online form or at (703) 883-0102 to find out more about how we can put our experience to your benefit.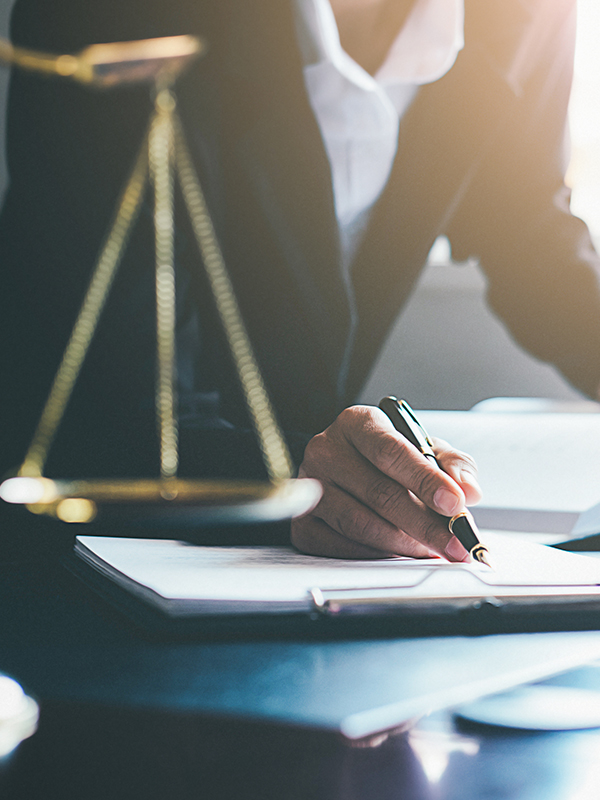 Contact Us

We're Here to Help You

Fill out the form or call us at (703) 883-0102 to schedule your consultation.