Real Estate
Northern Virginia Attorneys Guiding Clients Through Property Transactions
A wide range of legal issues can arise in the area of real estate, and these matters often become complicated. Whether it is a matter of commercial or residential real estate dealings, financing as a lender or a borrower, or negotiating and executing the many different types of leases that may be involved, consulting an experienced attorney is vital to making sure that your interests are served. The Northern Virginia real estate lawyers at The Sack Law Firm have devoted a substantial sector of their practice to this type of law.
Our firm offers legal guidance and support to a diverse clientele that includes some of the most prominent homebuilders and residential developers in the region, as well as nationwide. In addition, we represent both lenders and borrowers in secured lending transactions, and we can assist both landlords and tenants with commercial lease issues. The Sack Law Firm offers individualized and personal legal services in all kinds of real estate matters.
Representation for Homebuilders and Developers
In our practice, our real estate attorneys have developed strong relationships with some of the most well-known homebuilders and residential developers in Virginia and nationwide. We assist these clients in matters regarding licensing and regulatory issues, land purchases and sales, zoning issues and land use restrictions, and subcontractor or customer issues that arise. Our firm also negotiates, drafts, and assists with the execution of mergers and acquisitions and joint ventures. Although litigation is not the ideal outcome in most situations, we recognize that it is sometimes necessary to fight on behalf of our clients in court. As a result, our Northern Virginia real estate attorneys are prepared to skillfully address any matters that may require litigation.
Commercial Real Estate and Lease Agreements
Commercial property interests, regardless of whether they are purchased or leased, are often among the most significant investments of a business. When you are considering a purchase, sale, or lease, it is important to have a legal advocate who can identify any potential problems, negotiate with the appropriate parties, and work to make sure that your business is protected. Our firm handles all aspects of asset or land acquisition and disposition, as well as working to make sure that zoning and land use restrictions are taken into account properly. We also negotiate and draft commercial leases, including the following types of leases:
Office and retail leases
Ground leases, through all stages of development
Build-to-suit leases, working on behalf of a landlord to make sure that the proper architects, engineers, and other service providers are retained, and that any agreements with them are also valid
Sale/leaseback transactions
Subleases
Our real estate attorneys assist Northern Virginia landlords and tenants in making sure that they have the proper easements and agreements with other parties, such as architects, engineers, construction companies, investors, property management, contractors, and leasing agents. Real estate purchase and sale agreements can involve not only buildings and land but also other assets, such as a company or business itself. These agreements must be drafted and reviewed with care, and an experienced attorney can ensure that your rights are protected.
Real Estate Financing
When it comes to financing for real estate transactions, it is important to make sure that you find an attorney who can give you the time and personalized attention that you need to avoid unnecessary costs while also forestalling future problems that might arise. The Sack Law Firm handles all types of secured lending transactions, including pledges, chattel mortgages, and conditional sales, on behalf of both lenders and borrowers. Our clientele includes borrowers such as real estate developers and operators, publicly traded and privately held homebuilders, and high net worth individuals. We also represent lenders such as banks, financial institutions, and insurance companies.
Seek Guidance From Our Real Estate Attorneys
With over two decades of experience and a commitment to personal attention, the real estate attorneys at The Sack Law Firm have developed trusted relationships with clients in many industries. Whether you need assistance in negotiating or terminating a lease agreement, financing a real estate transaction, or determining which strategy makes sense for your business, we can help you at any stage of the process. Contact our office today online or at (703) 883-0102 to discuss your needs with a real estate lawyer in Northern Virginia.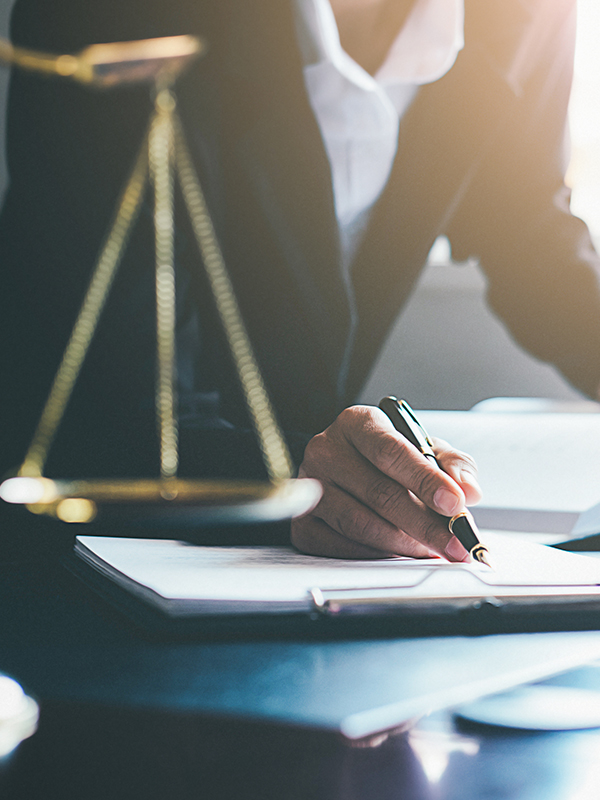 Contact Us

We're Here to Help You

Fill out the form or call us at (703) 883-0102 to schedule your consultation.